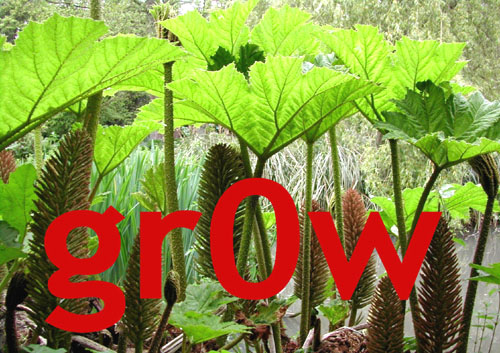 GR0W is a sound installation created for the Hannah Peschar Sculpture Garden in Surrey, UK..

Situated in a secluded part of the garden known as 'The Oriental Pond', the piece takes its inspiration from the genetic makeup of the plants growing nearby.

Fast moving but gentle musical patterns derived from the plants' DNA contrast with slower melodies based on sequences governing the processes of growth and aging. The sounds slowly fade in, teasing the ears with their presence, and quietly dance around the pond before fading out again returning the listener to the garden's gentle soundscape.

The work was the result of an eight-month residency in association with the garden where Robert investigated themes connected with the plants of the garden. It was funded by Arts Council England South East, the Performing Right Society Foundation and Mole Valley District Council.

Opening times: May to October, Fridays & Saturdays: 11am - 6pm,
Sundays & Bank Hols: 2pm - 5pm.